New K89 Smart Watch 1.22inch IPS Round Screen Smartwatch Heart Rate Monitor Bluetooth Watch for iphone IOS Android Smartphones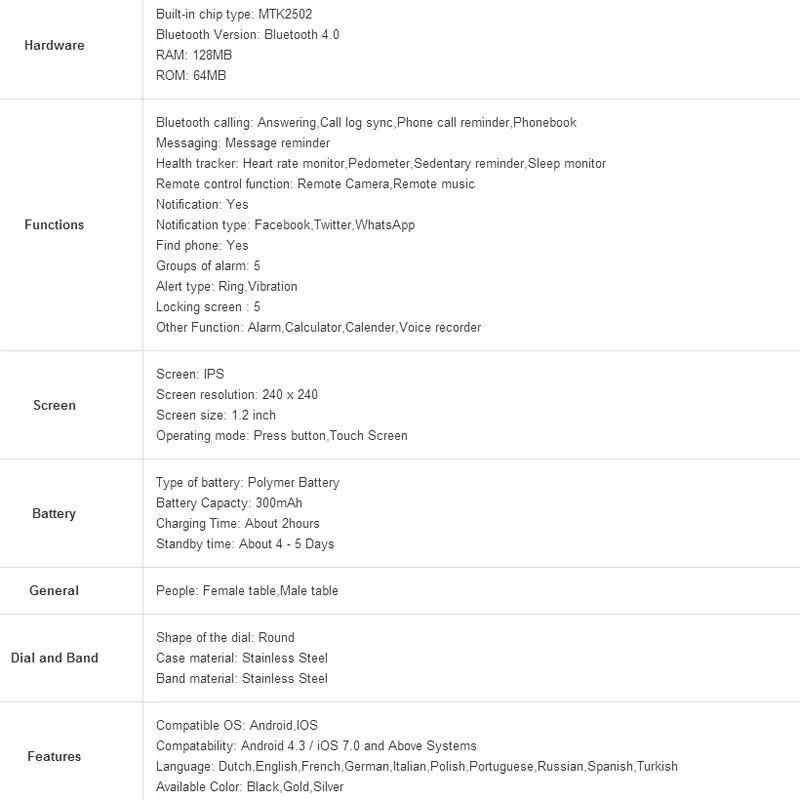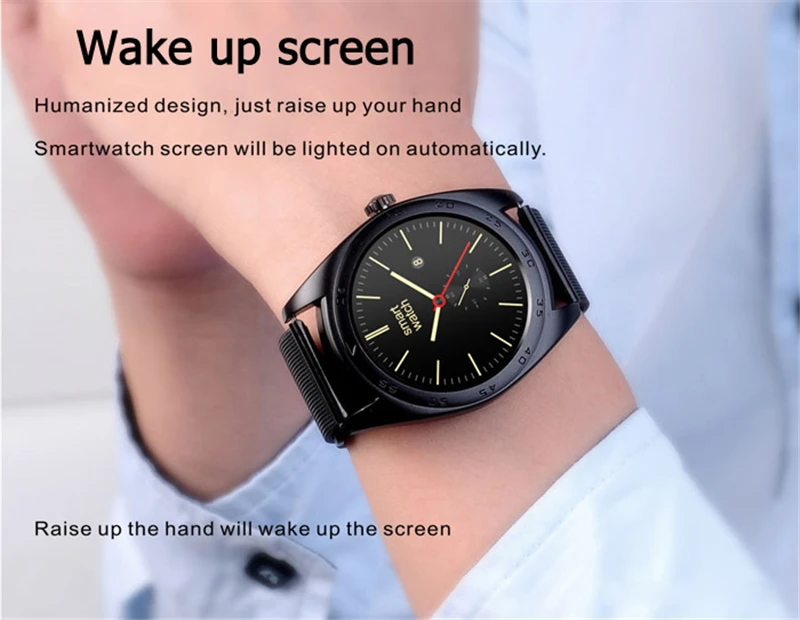 FAQ for Smart Watches
Q:Why my new device cannot boot or start up properly?
A:Please charge your new device for at least 10 minutes or more before first usage; this ensures normal device boot and optimal operation. For devices with removable batteries, ensure they are properly installed before charging.
Q:What type of battery is normally used in smart watches? Is it rechargeable or not?
A:The smart watch comes with built-in lithium ion battery which is rechargeable.
Q:What can I do if Bluetooth cannot connect?
A:1. Make sure your phone Bluetooth and operative system are within the range that the smart watch supports. 2. Check the phone Bluetooth connection recording, clear it if there are too many recordings, then reconnect it; 3. Check whether the smart watch has enough battery, put it as close as possible to the phone, less than 10 meters.
Q:Can other watch interfaces be downloaded on the smart watch?
A:Other watch interfaces or themes cannot be downloaded, it only supports its own interfaces. Long press the watch's screen to switch interface.
Q:What application is used when connecting to a smart phone?
A:The app is designed by the supplier. You can scan the QR code on the package or manual to download it when you get the item.
Q:What functions can be used when Bluetooth is off?
A:Usually pedometer, sleep monitor, alarm and heart rate monitor still can be used without connecting to Bluetooth. Calling reminder, remote camera, find phone need Bluetooth connection.
Q:Why the pedometer does not count steps when I have already started walking?
A:To reduce errors, smart watch usually sets an initial value of 10, it will count steps when we walk more than 10 steps. The APP will show the real walking steps and start counting from step 10.
Q:How to switch languages? Can some other language package be downloaded?
A:You can switch the language in the "settings", other language packs cannot be downloaded because it only supports the configured languages.